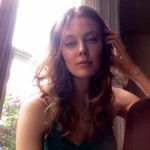 There are a number of uplifting & inspiring people on the Internet, and one of them is Gigi Young.
Check out her YouTube essays & website, and you'll get the idea.
She posted this about a week ago, and it's been echoing in my head ever since….I kept catching myself wanting to understand the past before I felt I could move ahead with the task at hand.
This kind of thing helps.