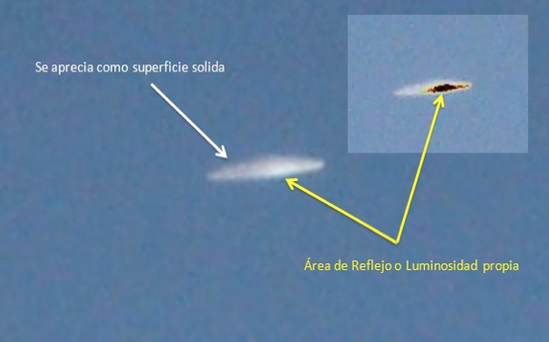 One of the reasons so many people listen to Leslie Kean about UFOs: She does her homework. You'll get a sense of that in this report from the Huffington Post (who still, somewhat injudiciously, posts this under what it calls "Weird News"):
The government office investigating UFOs in Chile has released an analysis of two high quality photos showing what appear be genuine unidentified flying objects above a remote copper mine. The office, known as the CEFAA (Committee for the Studies of Anomalous Aerial Phenomena), is located within the Ministerial Department of Civil Aeronautics (DGAC), the equivalent of our FAA, under the jurisdiction of the Chilean Air Force. It is responsible for the analysis of selected reports of unexplained aerial phenomena in Chilean airspace, most of them from pilots and aviation personnel.
The photos were taken at the Collahuasi copper mine, more than 14,000 feet above sea level in the Andean plateau in the far north of Chile. An extremely remote location with low oxygen levels and unusually clear skies, the area is desolate and inhospitable.