CBC: Whale wars: humpbacks versus orcas focus of new study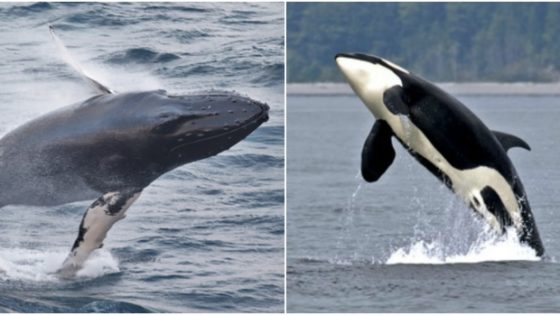 It's a strange marine phenomenon: humpback whales actively defend other marine mammals like seals and grey whales from orca attacks, according to a new study.
But while some people might call it a rare example of interspecies altruism, the study also found that these attacks are likely a survival behaviour due to orcas' tendency to feed on humpback calves.
Robert Pitman, a marine ecologist in the National Oceanic and Atmospheric Administration's Southwest Fisheries Science Center in southern California, is the lead author of the study recently published in the Marine Mammal Science journal.
He told The Early Edition he first became intrigued about the phenomenon during a research trip to Antarctica.
"One day, we saw a killer whale chasing a seal. [The seal] started swimming out towards where a humpback was at the surface, and the humpback rolled over, and lifted the seal up on its chest," he said.
Read the rest of the story:
http://www.cbc.ca/news/canada/british-columbia/whale-fight-1.3718931