East meets west: Which is the best set of expectations with which to surround our kids?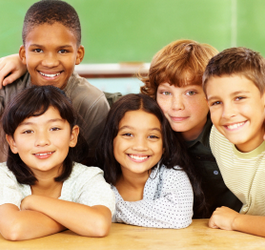 As we get the school year gets underway in Canada & in the USA, we'll look at school supplies, books, curriculum, and more as the kids get ready to get back to their classrooms, as well as the great questions: Who did my child get for math? What's for lunch today? And…you're wearing that?
Perhaps even deeper is the underlying set of assumptions each kid carries with her, suitcased into her brain from the culture that packs her off to school – the one that leads some kids to drop a math problem after 30 seconds & others to attack the same problem for over an hour.
What's at play here? Here's a good nine-minute place to start.
For the most part in American culture, intellectual struggle in school children is seen as an indicator of weakness, while in Eastern cultures it is not only tolerated, it is often used to measure emotional strength.
Let me know what you think after you get a chance to check this out:
(Listen here – This piece initially aired on Nov. 12, 2012 on Morning Edition.)