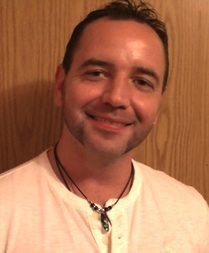 Your spirit is the artist. Your thoughts are the paintbrush. The Universe is your canvas…With your love, paint away. ~ Brad Johnson
A couple of weeks ago, the featured presenter at the Victoria Metaphysical and Intuitive Development Group was Brad Johnson, from Vancouver. Brad channels Adronis, an entity from Siruis A's star system, and the Victoria presentation included a visit from Adronis.
The evening was an energetic exploration of different aspects of spiritual growth, first with a discussion/lecture by Brad, followed by Adronis (channeled via Brad) answering questions from the 80+ people in attendance.
For one, I enjoyed the evening – Brad is a captivating speaker who gives not only detail but also his apparent passion for sharing both his experience and its place in healing people. In the video below, shot that evening, you can hear his overview for the first 28 minutes or so, followed by his channeling session (he is seated for that part of the evening.)
This filming gives you a pretty fair rendering of what happened & was shared that night – check it out!
Brad offers a wide range of classes & services – you can find out more about him & what he does (and his background!) at his Conscious Matrix website.
On his site, it says:
"Brad has mentioned on many occasions that there is really nothing special about what he does. It is an ability that everyone has access to. Whether one wishes to become a channeler or a conscious matrix communicator, it's all within our grasp.
"All it requires is the commitment to live all elements of what such a lifestyle represents. We are all gifted in our own ways and will express our gifts in the themes that best suit us. Brad's job has always been to awaken, inspire and expand, and this is what he aims for with dedication through every person he interacts with."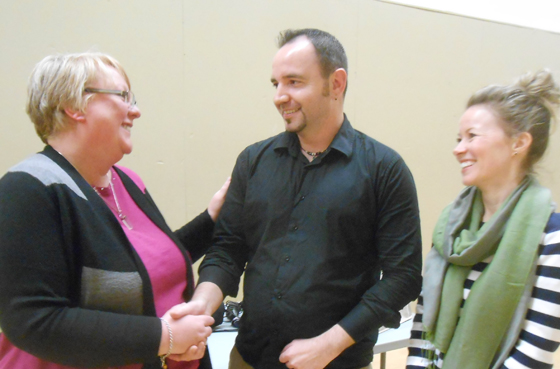 Once a month, the Victoria Metaphysical and Intuitive Development Group meets over at the Fernwood Community Center (here's their Facebook page, and you can find them in the postings for MeetUp groups in Victoria, BC).  Co-facilitators Dawn & Sarah continue to find interesting & engaging presenters each month, and I'm sure glad they do what they do.