Intuitives: Alexa tells about BodyTalk & the spirit of Diva…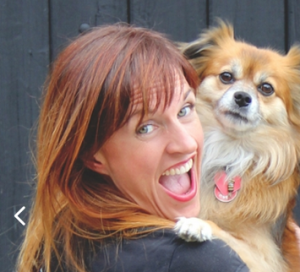 It's always fun to find out new things & meet new people, and it was amazing to run into Alexa Linton at the Intuitive Fair in October in Victoria, BC.
Inspired by her horse Diva and a process called BodyTalk, Alexa offers services to help heal mind, body & spirit. I had a session with her three weeks ago, and I'm happy to tell you there was definitely a shift in my approach to the work ahead of me, as well as some of the energy blocking it.
She's not kidding that she helps you find your spark, which I think you'll discover when you book a session with her.
Check out this modern day cowgirl – here's more about BodyTalk, more about Alexa's services, and more about her. And…she offers a completely free 15 minute strategy session – its a chance to meet Alexa, put a voice to the name, learn more and find out if you & she are a good fit for each other.
And here's a well-produced segment from Shaw TV that will serve as a good introduction to what she has going on!